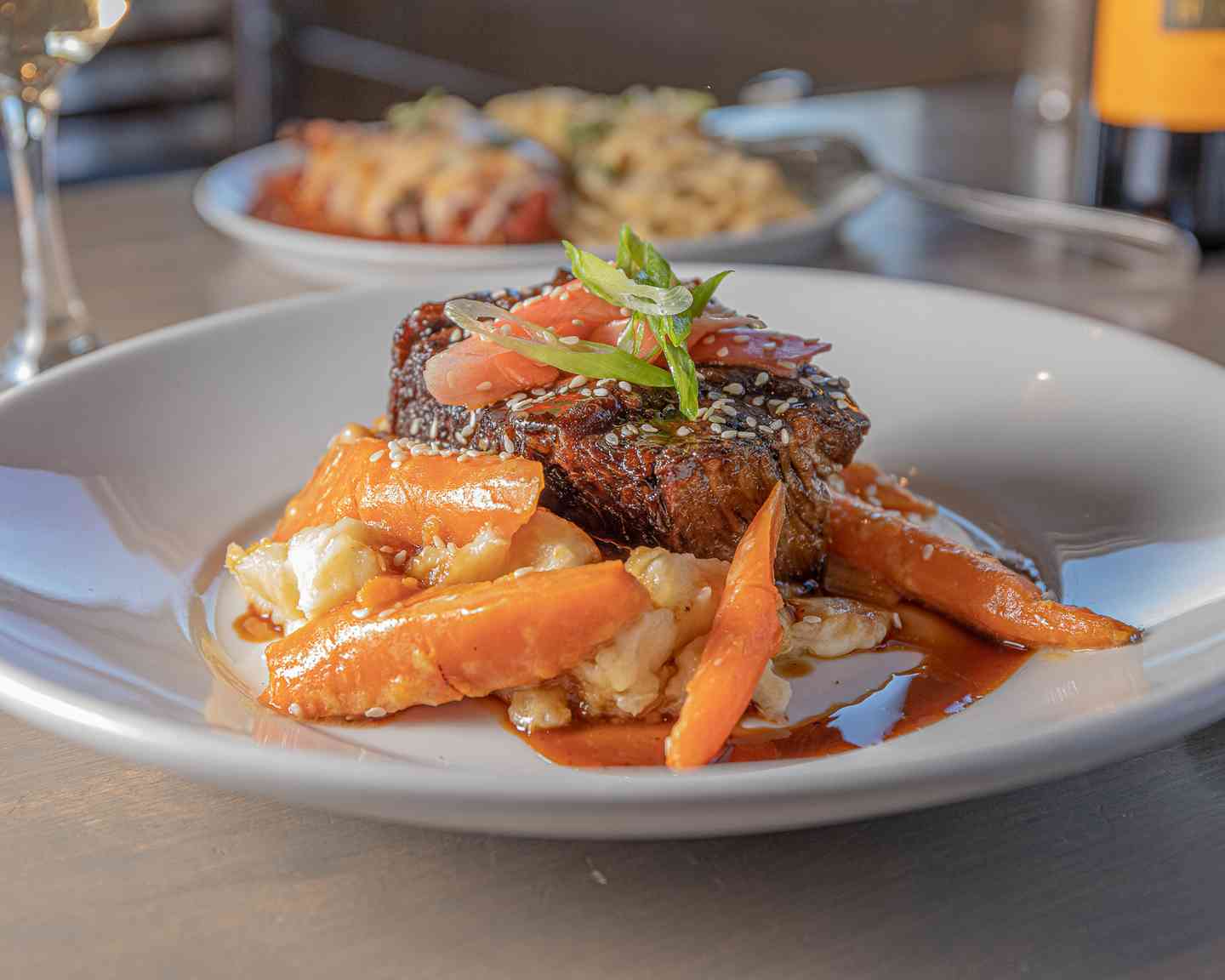 313 Detroit Pizza Specials
Become a VIP
Receive updates on special events, new menu items, menu reviews, and more!
313 Detroit Pizza Specials
313 Detroit Style Pizza
Hey, I grew up in The D, so this is legit! This isn't some Brooklyn knock off that you buy on Goldbelly. This is prepared today, to order just for you. Order early in the day to ensure you get one! Detroit Style is a thicker crust than Neopoloitan, but its not Deep Dish. It uses Wisconsin Brick Cheese and it's built backwards. First the hand kneaded dough gets stretched into the rectangular Blue Steel Pan. Second, all the toppings and the Wisconsin Brick Cheese is added. The Brick Cheese cubes are spread right to the edge of the pan so the cheese caramelizes with a crunchy frico edge. Lastly, the sauce is added. This creates a light crispy dough with crisp cheesy edges. Naturally, the sauce is put on like racing stripes. This is kinda like Ford vs. Ferrari but it's delicious. It comes in two sizes either 4 Squares that feed 1-2 or 8 Squares that feed 3-4
I was born and raised in the D, one mile from 8 mile. Buddy's Pizza was the first to serve this style in 1947. It was always our go to on Friday nights. Enjoy!